Japanese master architect Kenzo Tange is best known for having rebuilt the city of Hiroshima after a B-29 bomber dropped the first atomic bomb in history on August 6, 1945. Discovery Primea, which opened just this February 2015, was his last project (in partnership with Filipino architect Jorge Ramos)— and his very first and only one in the Philippines— before he passed away in 2005.
(For some pop culture trivia: In the movie "Lost in Translation," the famous New York Bar at the Park Hyatt Hotel where Scarlett Johansson and Bill Murray first met, is housed in Shinjuku Park Tower, also designed by Mr. Tange.)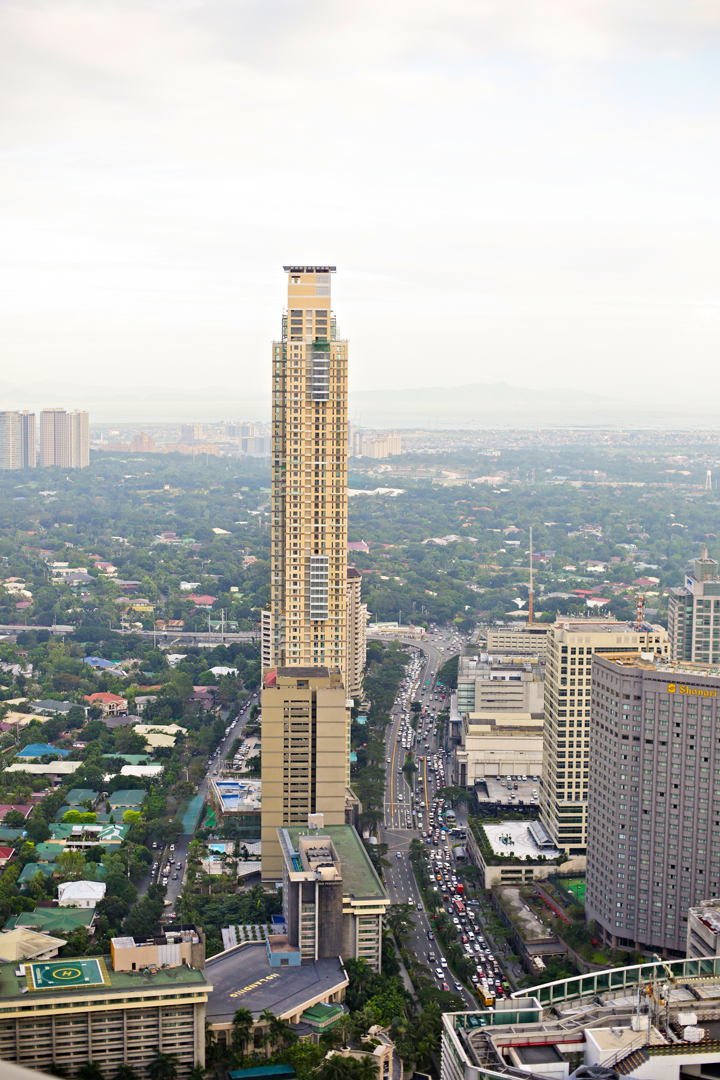 If you've been to Makati– or driven by, stood, or even looked up into the sky, you most likely would have seen an incredibly tall yellow building. That is Discovery Primea. A little bit of history: It was formerly known as Gilarmi Apartments which was first built in the 1960s by businessman Virgilio Hilario, who named it after his son Gil and Finnish beauty queen wife Armi Kuusela, before being acquired by JTKC Land in the 1990s. Today, it is the tallest hotel and residential building in the Philippines, and the highest one at the heart of Makati's central business district (CBD)– Ayala Avenue, rising 250 meters (68 storeys) above the ground! It was Tange's inspiration "to create a sense of living in the sky, and create a unique addition to the city's skyline." Definitely a mission accomplished– which also means that it offers the best view of the city! 😉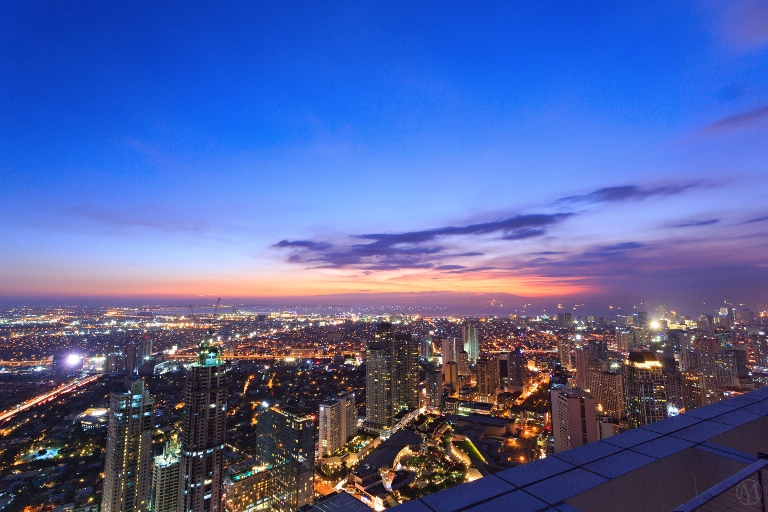 Primea is part-hotel (141 serviced hotel suites; from floors 1 to 16), and part-residence (only 90 homeowners; from floors 18 to 68). Hotel rooms are all very spacious, ranging from 40sqm business flats to 125sqm two-bedroom lofts. Designed by Los Angeles-based firm Texeira, rooms feature a classic, neutral palette with soft carpeting and an Italian marble combination. I checked in right after my recent trip to Madrid– and it was soooo cozy (and cold)! So hard to get out of bed! Primea is the only hotel in the Philippines that's part of the Preferred Hotel Group's LVX Collection. General manager is the very affable Colombian (but Pinoy at heart), Mr. David Pardo de Ayala, who will ensure you have a very enjoyable stay.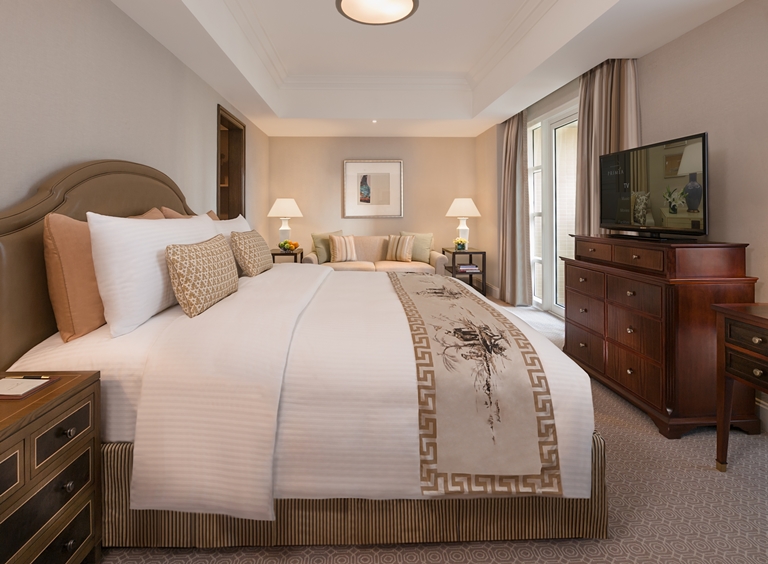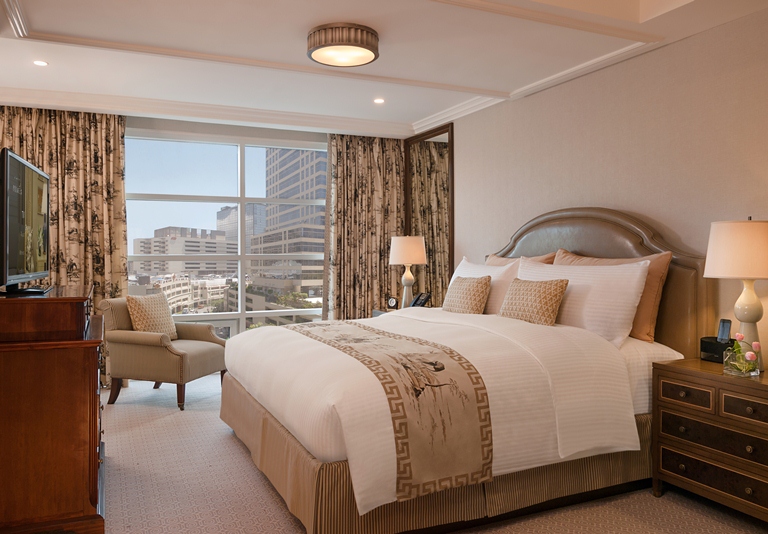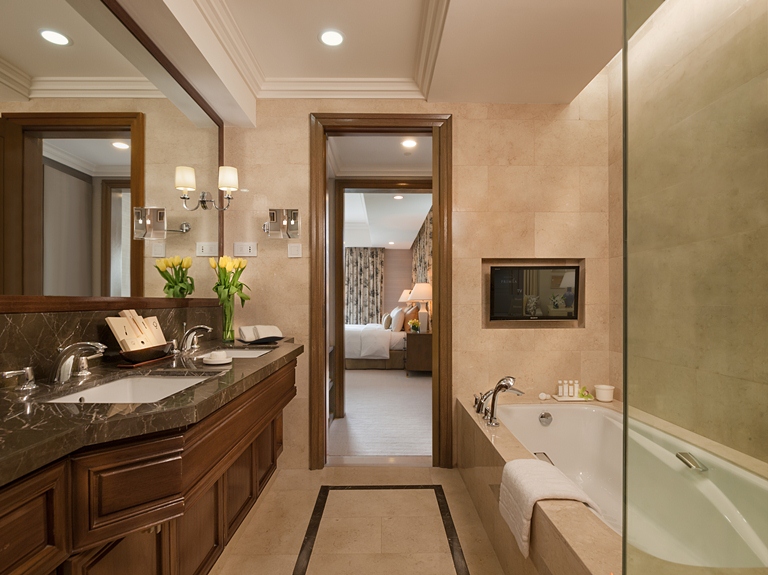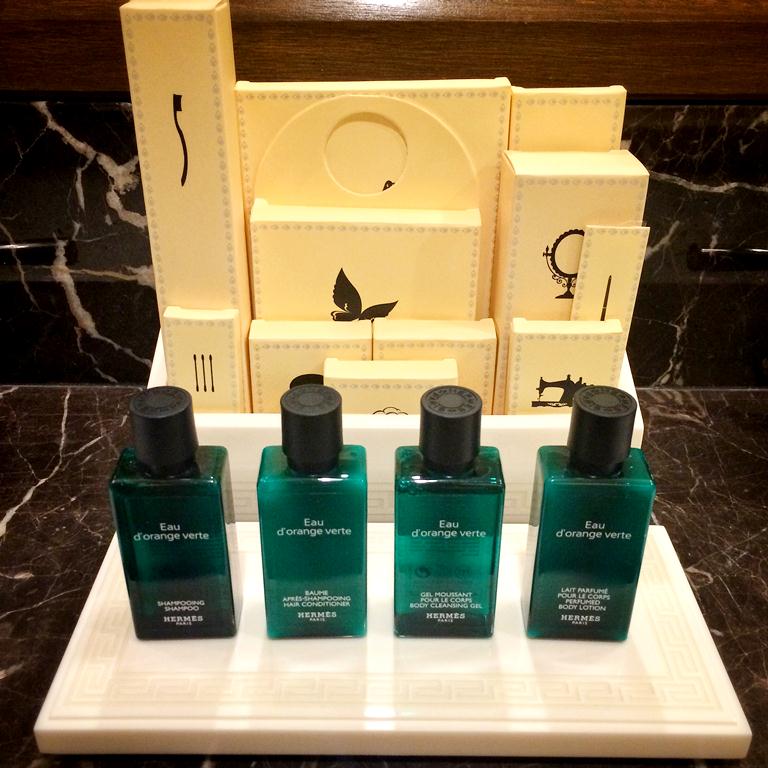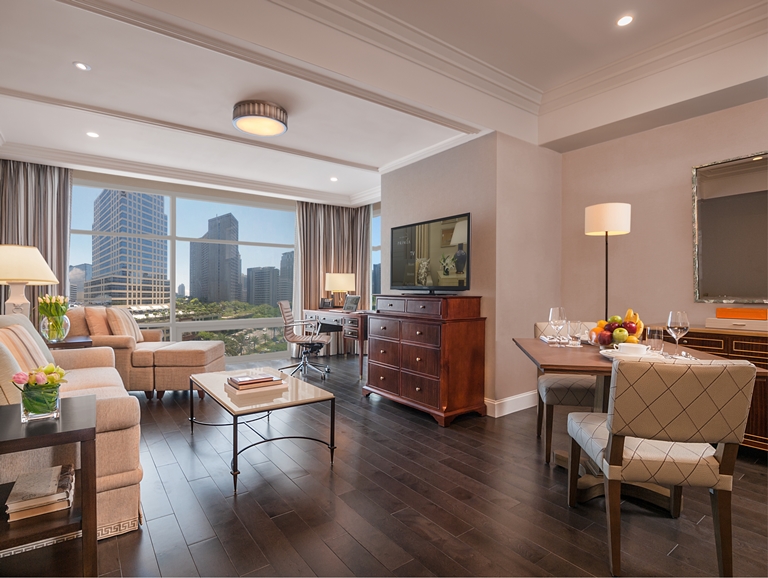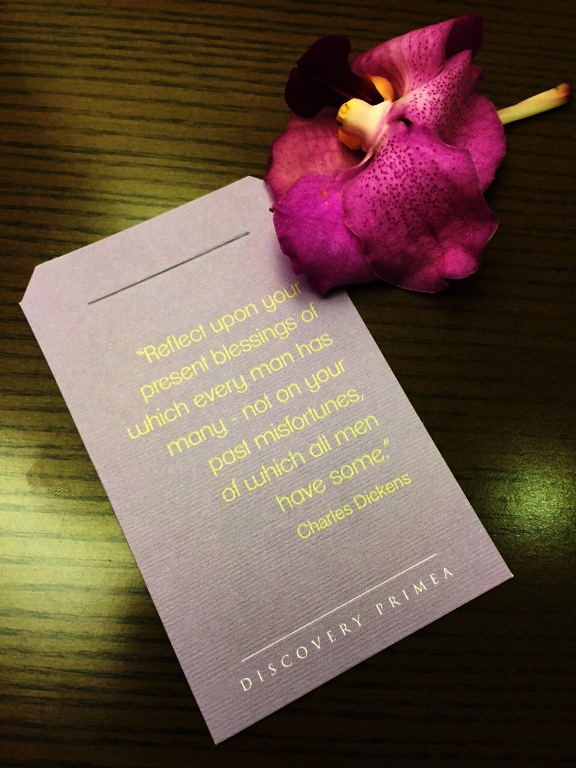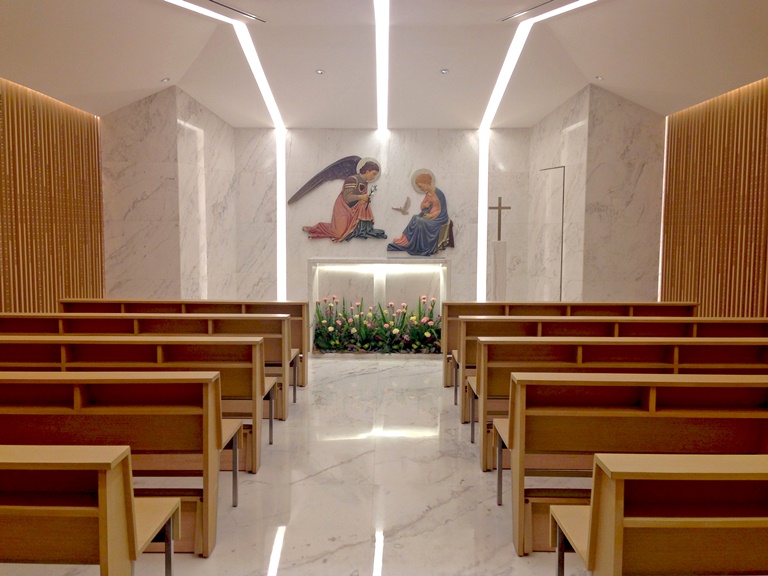 There are six F&B restaurant outlets, helmed by Executive Chef Luis Chikiamko.  There's Tapenade, an all-day Mediterranean restaurant; 1824, a scotch and cigar bar; Flame, a fine-dining restaurant offering continental cuisine; Edge, a garden bar serving modern mixology; The Gilarmi Lounge, the hotel's lobby bar; and The Commons, an exclusive lounge for the Premier Suite guests.
At present, Tapenade and Gilarmi Lounge are already open– and early, too! If you follow me on Instagram, you probably saw one of my fairly recent posts about my Pinoy breakfast of champions— Lucban longganisa and fried eggs– but done inventively in picadillo-style! (See photo below). You can have breakfast here as early as 6AM.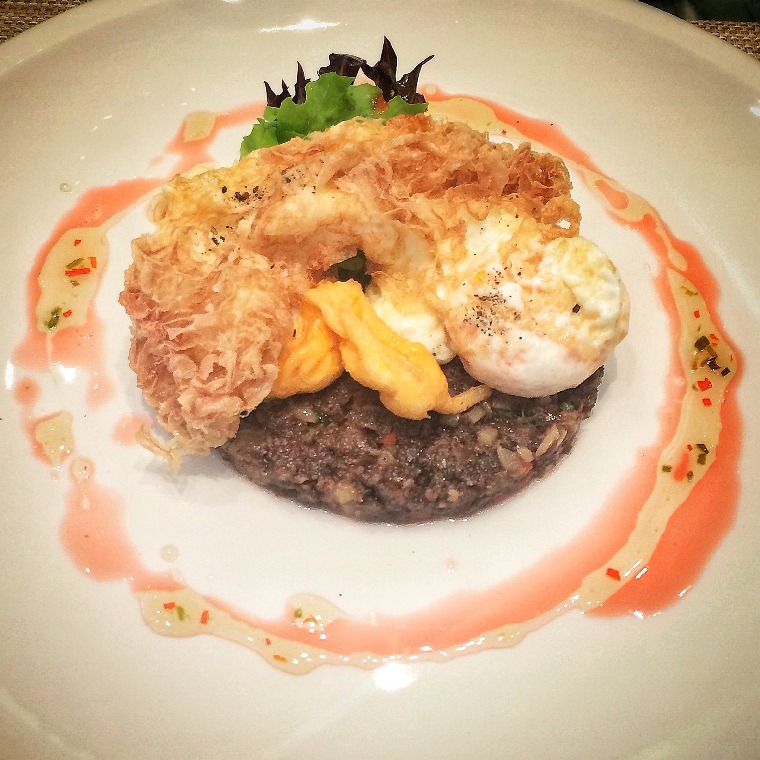 For lunch and dinner, Tapenade serves a Mediterranean menu that, to put it straightforwardly, can range from light and healthy to filling– but bottomline, delicious.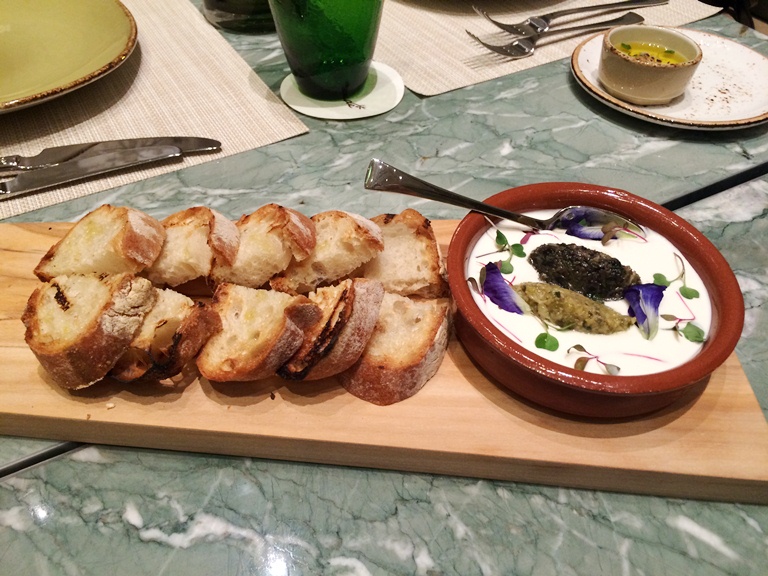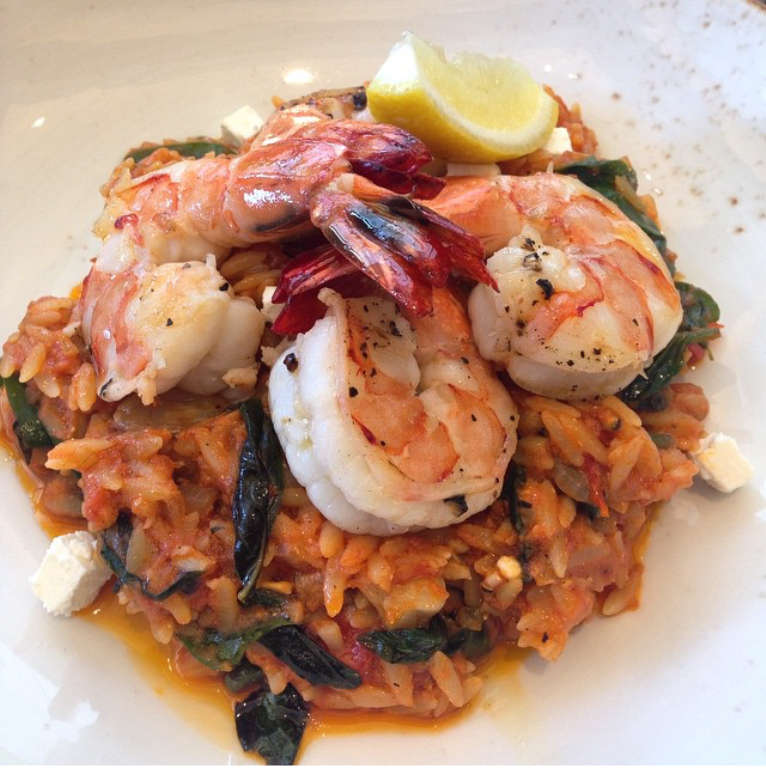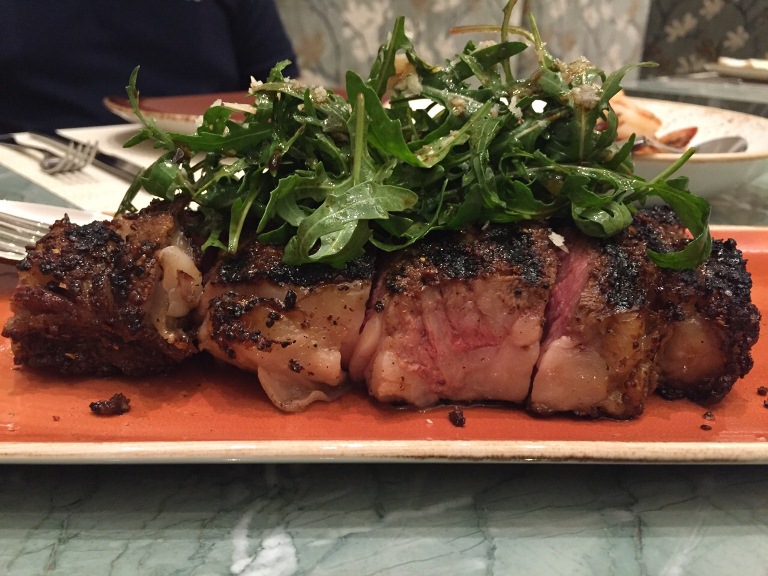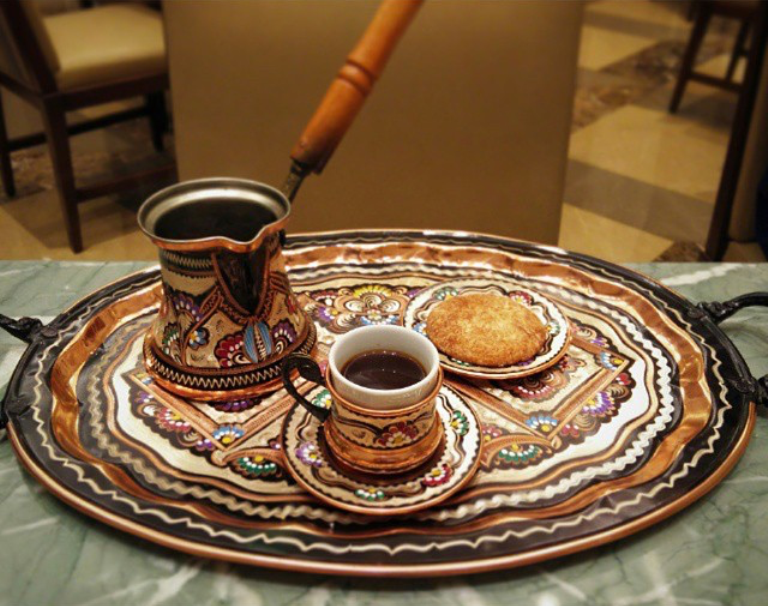 And now that summer is around the corner, I want to leave you with something to look forward to…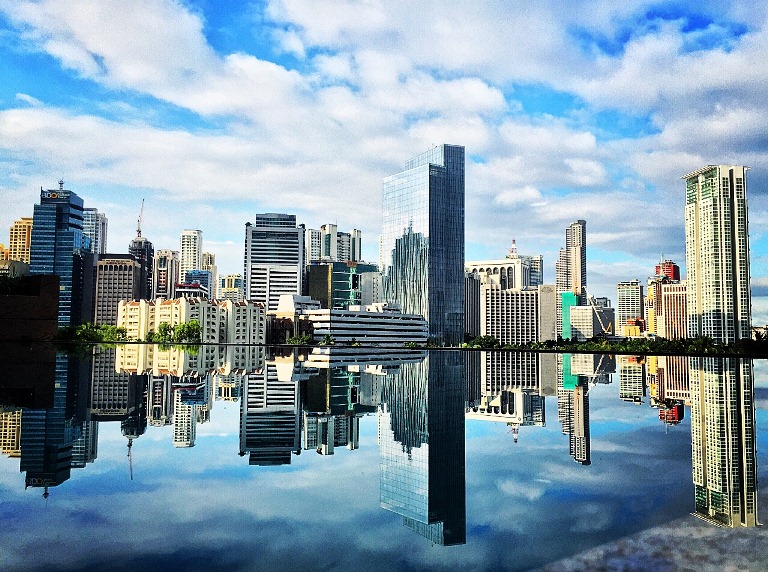 Welcome home!!! 🙂
Tapenade is open daily from 6AM to 11 PM. Gilarmi Lounge is open daily from 7AM to 11 PM daily. For reservations, phone +63 2 955 8888. 
Discovery Primea is located at 6749 Ayala Avenue, Makati. For more information, visit <discoveryprimea.com> or phone +632 955 8888